In this article, we will see adding a website to a recently purchased domain name in Hostinger hPanel
⚙️⚙️⚙️
To create a new website or add a website to your hosting account, first, make sure that you have purchased the domain name separately. Only domains that are not assigned can be used to point to the new website.
Steps to add a website from hPanel
Click on Websites and choose to Create or migrate a website:

You will be guided through the process of building a new website or migrating an existing one. To create a new website, select Build a website: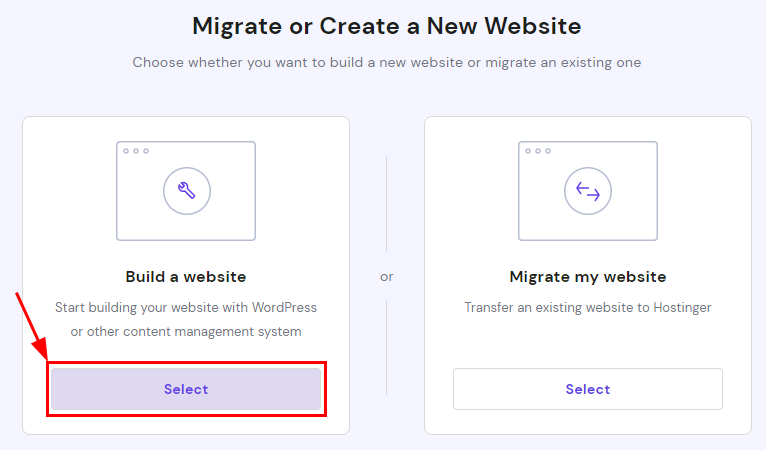 Next, select the platform you want to use for developing your website, such as WordPress, Hostinger Website Builder or other CMS. You can also skip these options if you prefer to start from scratch.
Then, fill required information and insert the domain name. After completing the steps, you'll be able to manage the new website from your hosting account 😊
NOTES:
Adding a domain as an add-on is not the same as getting ownership over the domain. You need to purchase a domain separately
If you want to use a domain purchased elsewhere as an add-on domain, make sure it's pointing to Hostinger nameservers which are

ns1.dns-parking.com.
ns2.dns-parking.com.