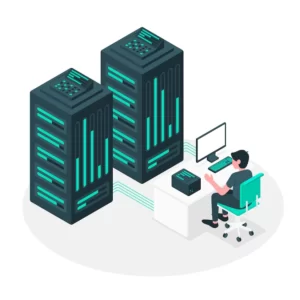 Welcome to "Cheaper Hosting"!
At "cheaperhosting.in," I, Imran Sayyad, have been an esteemed Web Hosting Expert since 2011. With years of experience in the industry, I have gained valuable insights and expertise that I am eager to share with you.
I understand that choosing the right web hosting service can be overwhelming, especially when affordability is a key consideration. That's why I have created this platform to help you find the best affordable web hosting service that meets your specific needs.
One of the unique aspects of "My Web Hosting Expertise" is the thorough testing and review process I undertake to ensure the quality and reliability of the hosting services I recommend. I believe in providing honest and unbiased assessments to empower you to make informed decisions.
How do I evaluate cheap web hosting for you?
As a seasoned Web Hosting Expert, I am dedicated to helping you find the best web hosting service that meets your needs. When evaluating different hosting providers, I carefully consider several key factors to ensure that you make an informed decision.
Factor #1: Presence of essential features
One crucial aspect I assess is the presence of essential features. It's important to have a hosting service that offers the necessary tools and resources to support your website. This includes features such as website builders, email accounts, database support, and security measures. By evaluating the range and quality of features offered, I can guide you toward a hosting provider that aligns with your requirements.
👉🏼 Presence of Essential Features Report 2023
Factor #2: Service Provider's Reliability
The reliability of the service provider is another crucial consideration. A dependable hosting service should guarantee maximum uptime for your website, ensuring that it remains accessible to your visitors at all times.
I thoroughly evaluate the track record and reputation of each provider, considering factors such as server stability, backup systems, and network infrastructure. This allows me to recommend hosting services that prioritize reliability.
👉🏼 Web Hosting Provider Reliability Report 2023
Factor #3: Registration & Maintenance Cost
Registration and maintenance costs are significant factors to consider when choosing a web hosting service. I analyze the pricing structures of different providers, taking into account the value they offer for the cost. It's essential to find a balance between affordability and the features and resources you require for your website. I provide insights into the pricing models, renewal fees, and any additional costs that may be associated with the hosting service.
👉🏼 Registration & Maintenance Cost Report 2023
Factor #4: Storage & Server Performance
Storage and server performance play a vital role in ensuring a smooth user experience for your website visitors. I evaluate the storage capacity and scalability options offered by hosting providers to accommodate your growing needs. Additionally, I assess the server's performance in terms of speed, response times, and overall efficiency. By considering these factors, I can recommend hosting services that deliver optimal performance for your website.
👉🏼 Storage and Server Performance Report 2023
Factor #5: Customer Support
Customer support is another critical aspect I consider during my evaluation. It's important to have reliable and responsive support available when you encounter any technical issues or have questions about your hosting service. I analyze the support channels, response times, and overall customer satisfaction to ensure that you receive prompt assistance and a positive user experience.
👉🏼 Web Hosting Providers Customer Support Report 2023
By visiting "cheaperhosting.in," you will find comprehensive reviews and insights to help you navigate the world of web hosting. I encourage you to explore the blog, read the detailed reviews, and utilize the information to make an informed decision.
Should you need further assistance or have any questions, feel free to reach out to me. I am here to support you in finding a web hosting service that meets your needs in terms of essential features, reliability, cost, storage and server performance, and customer support.
📩 Reach me at contact [at] cheaperhosting [dot] in
Let's make your online presence a success!